Welcome to the Premier Conference Space in Kelowna, Bernies!
Discover the ultimate venue for your next conference in Kelowna with our newly renovated art-deco private theater room. Whether you're hosting a large-scale industry event, a specialized conference, or a corporate symposium, we have the perfect setting at Bernie's to ensure your conference is a resounding success.
Why should you choose Bernie's for your next Kelowna conference space?
Warm Hospitality
Hospitality is the name of the game here at Bernie's, it's what we know and love more than anything. You and your Kelowna conference guests will experience the genuine warmth of our hospitality. Our attentive staff is dedicated to providing personalized service, making you and your guests feel welcome and well-cared for during your time with us.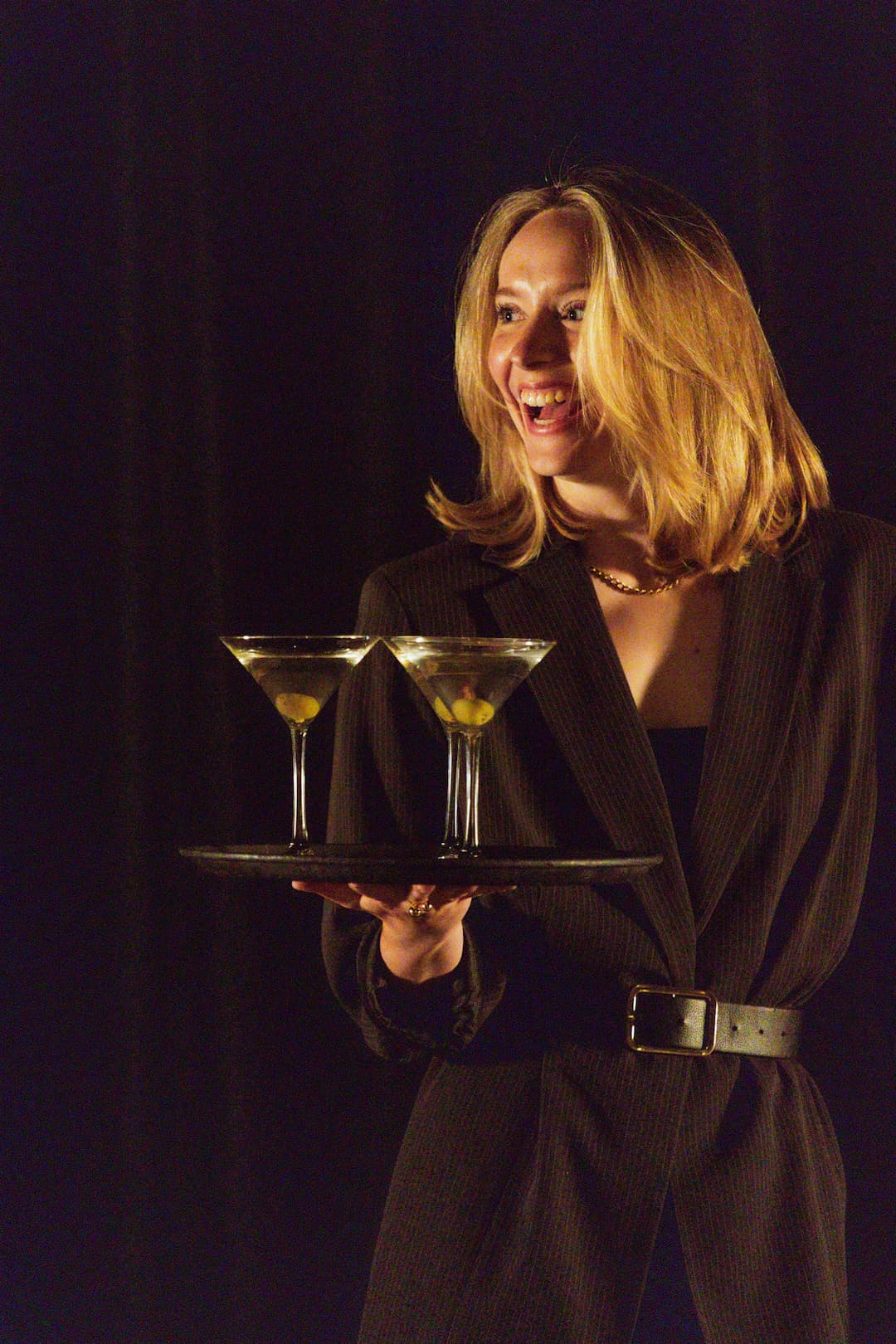 Spacious and Versatile
Our conference space offers ample room to accommodate events of various sizes. From intimate gatherings to corporate conferences, we have the flexibility to cater to your specific requirements. Our kitchen and bar teams have the ability to provide personalized conference menus so that nobody goes hungry or thirsty throughout the day.
Cutting-Edge Technology
Make a lasting impression with our state-of-the-art audio-visual equipment and advanced technology capabilities. From high-definition projection systems to top-notch sound systems, we have everything you need for a seamless presentation.
Professional Atmosphere
Elevate your conference with our modern and professional ambiance. Our spaces are designed to inspire creativity and productivity, ensuring your attendees stay engaged throughout the event.
Convenient Location
Located in the heart of Kelowna, our conference spaces provide easy access for your attendees, whether they're arriving from the airport or nearby hotels.  Bernie's is located right on Bernard avenue with walking distance access to everything you need and only two minute (if that) walk from the beautiful Okanagan Lake, your attendees will be fully immersed in the beauty of Kelowna's natural landscapes.
Expert Event Support
Our dedicated team of event experts is committed to making your conference a resounding success. From initial planning to on-site support, Bernie's hospitality team is passionately driven to provide you with the best event experience from start to finish. 
Fill out the form below to receive a personalized quote tailored to your conference needs. Our team will promptly reach out to you to discuss your requirements and provide solutions that align with your event's objectives.